We often call plate races "parades", but they never really completely are – till this year's Daytona 500. There was no passing ANYWHERE AT ALL expect on pit road and during wrecks. The only real racing was the last few laps when Junior got on it. It was enough to drive a guy to drink – as I can personally attest. (H)
So, was it the fault of the G6? I really don't think so. NASCAR finally did everything right with the car  and it SHOULD'VE raced WAY better than the COT raced. So why wasn't it? Well, during the race, I couldn't come up with a good answer, so I just got out the whiskey and the beer. But after a few hours post race to sober up and reflect, I really think it boils down to two factors.
#1 – Tires!
NASCAR no longer uses real race tires anymore. Race tires are softer than what they use today. They have lot's of grip at the beginning of runs and promote a lot of crazy passing and side by side racing at the restarts. Then as they start wearing out, they get slippery and often different drivers start moving to the front… creating MORE passes. Also, those drivers who are good at managing their tires will have more rubber left at the end of the runs and can make up ground there. Then of course there's the reverse: the drivers who either aren't good at managing their tires, or who have such radical camber set-ups that cause their tires to wear completely out and blow!
So, race tires promoted exciting racing. Why don't we have them anymore? Goodyear and NASCAR got tired of being blamed by the fans every time a popular driver had issues after he overdrove his tires or had too radical a set-up, so they said "sceruw it" and gave us what we have today.
Funny how the tires are probably the biggest problem in NASCAR racing today, but you almost never hear the fans complain about them – yet the fans had their pitchforks out every week it seemed when we actually had GOOD race tires!
Managing REAL race tires has always been a huge part of the sport. I hope some day we'll get them back, but I'm doubtful we will after all the tirades the fans made in past years about them. It's hard for a tire company to explain to an audience – who is mostly ignorant of the ins and outs of racing – that they actually make the tires so they'll wear out on PURPOSE! When tire companies spend millions advertising their street car tires as "durable" and "lasting", it makes their product look bad when they have fans bashing them after every race that their tires wear out!
So, it'll be a tough hill to climb to get racing tires back, but hopefully they'll get it dialed in and give us something maybe in between what we have now and what we used to have.
Cloud cover made the tires worse.
Even with the harder tires, I think the cars were racing pretty well in the previous races leading up to the 500. I think the cloud cover which kept the track cooler is what made it so bad during the 500. I'm sure they were designed with higher track temps in mind.
But even with the tire issue, that didn't really explain everything. After a couple hours of sober reflection, another HUGE factor dawned on me:
#2 A majority of the best plate racers were taken out of the race early!
Fifteen of the best plate drivers either wrecked out; were too banged up to race up front or had mechanical issues.  If you look at the race results, with just a handful of exceptions, they were reversed with most of the best plate drivers at the back of the field! I mean look at who we're talking about:
Harvick, Tony, Gilliland (yes he's one of the best at plates), Kenseth, Kahne, Ragan, Shrub, Carl, McMurray, Dillon (I think he's one of the best) Mears, Kurt, Trevor, Terry, Truex.

How can you have a good Daytona race without THOSE guys in it? There are a few more drivers who had more minor issues who really should be added to that list, making it even worse! That alone explains the boring race, I believe. Sadly, I think all of them were taken out through no fault of their own and just got caught up in the mistakes of other, lesser drivers or had mechanical issues.
I think the G6 is going to be a good plate car – at least at Daytona – Dega is almost beyond hope.  Let's hope for better luck for the drivers at the next plate races, and a little sunshine for the tires!
I think NASCAR raising the spoiler to the moon for the upcoming downforce races is going to cause similar problems at those tracks. Hopefully not, we'll see soon at Vegas!
leftturns190
Congrats to Grandpa Red for his brand new grand kid!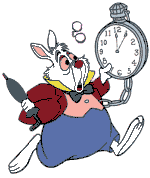 Spring ahead this weekend!!!!!!!!